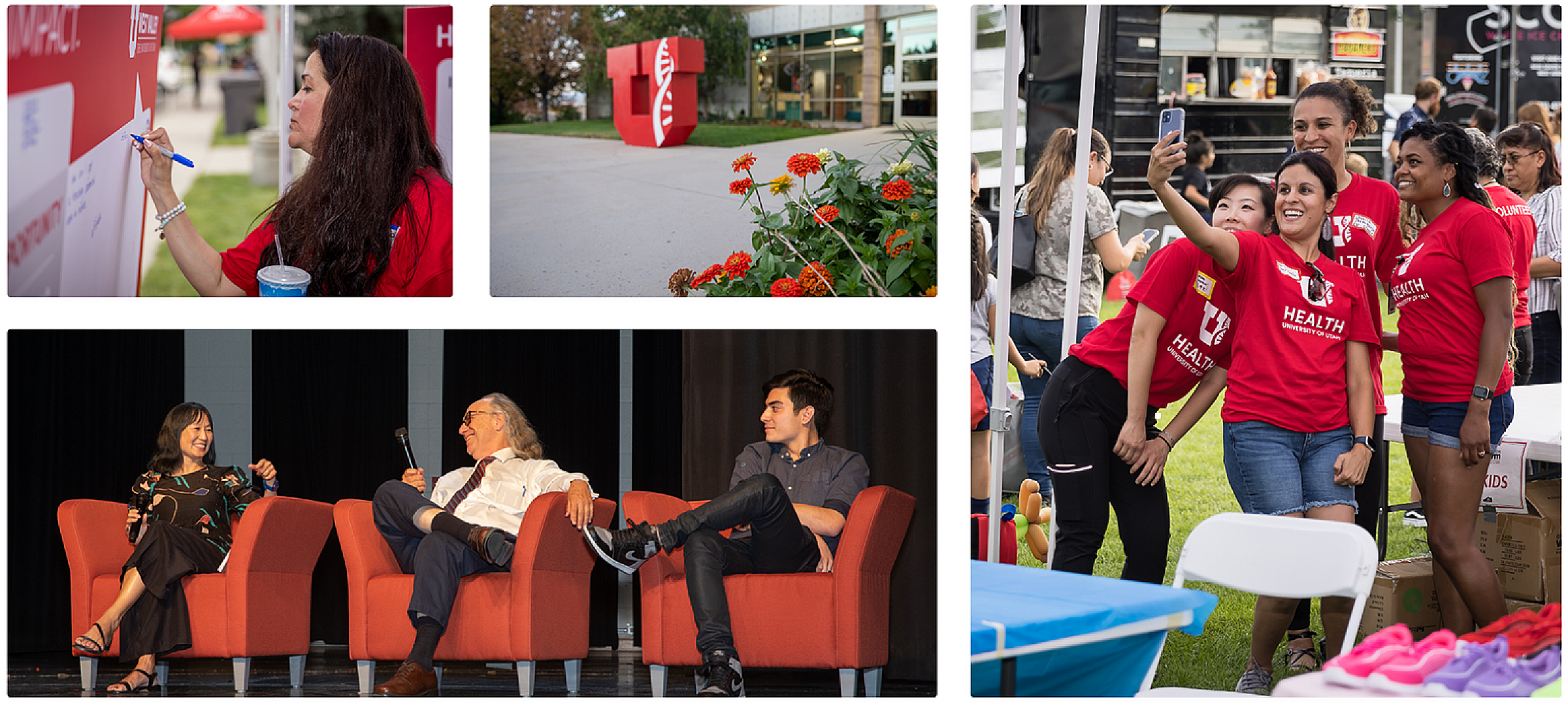 An important part of our new model for partnering with and supporting communities is measuring outcomes and taking responsibility for associated impacts.
The U's Sorenson Impact Center is working with University and West Valley partners to develop a strategy that identifies the programs with the most opportunity and creates an evaluation framework that provides measurements of success.
Another essential piece of the vision is an economic development strategy focused on building local prosperity and vibrancy in partnership with both local governments, nonprofits and the private sector.
By harnessing the power of community, tapping the expertise of higher education and understanding best practices, we can contribute to an equitable and sustainable future for West Valley.
Healthy Start West Valley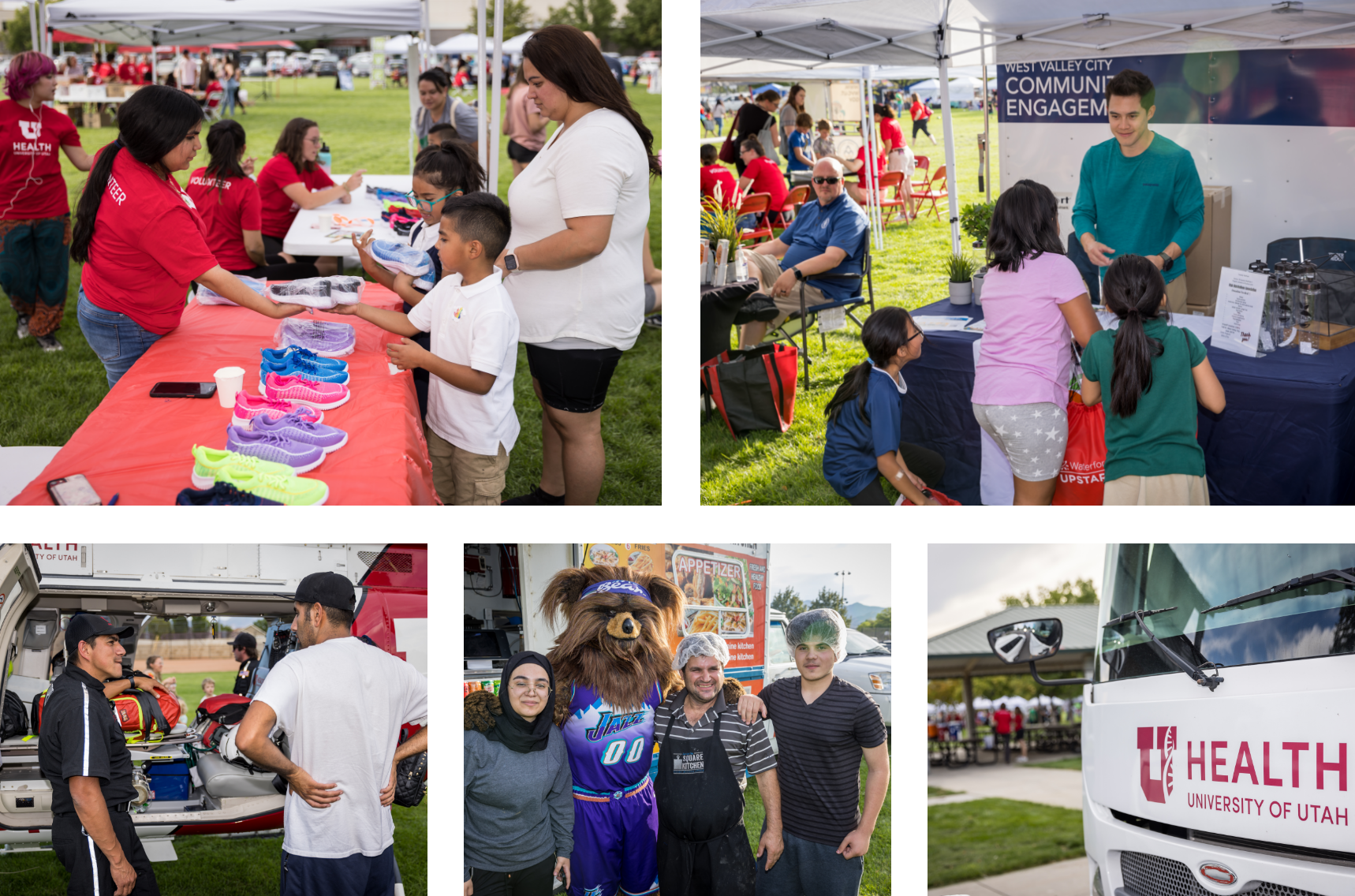 On August 25, we partnered with four local schools in West Valley City to host the inaugural Healthy Start West Valley event at Centennial Park. We provided vision and dental screenings, COVID-19 vaccinations, and health information. Operation Warm donated thousands of coats and pairs of shoes to West Valley residents, and we facilitated more connections between local students and University of Utah's many schools and colleges. More than just a health fair—it brought into focus the value of having education go hand in hand with health activities.
On July 12, we hosted our first-ever West Valley City Partners in the Park event at Parkway Park. The summer program is designed to bring university faculty, staff, students, community partner organizations, and west side residents together in local neighborhood parks. We connected with potential students and shared information about the academic, cultural, and research opportunities at the university and other institutions of higher education.